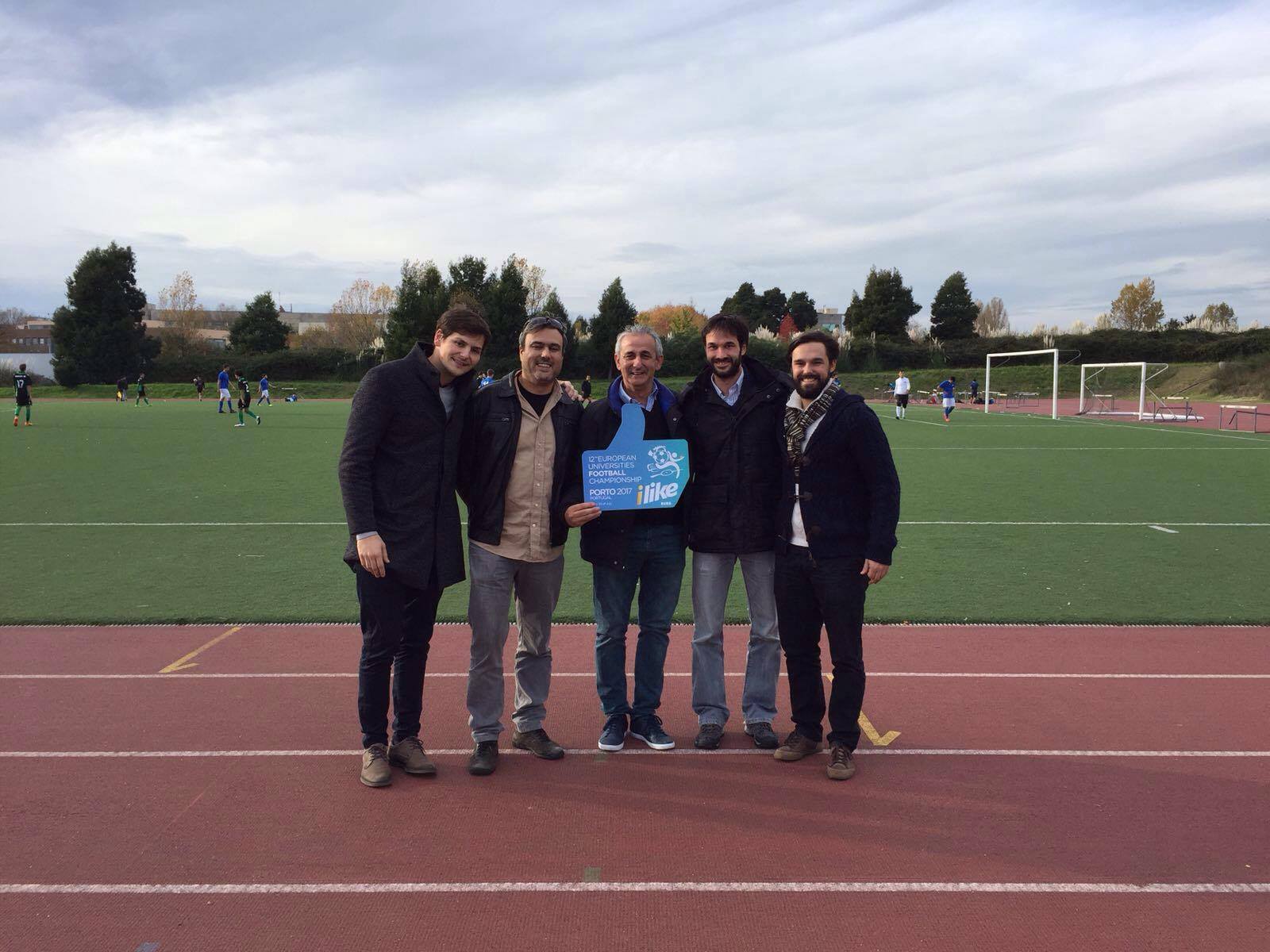 The Organizing Committee (OC) received on November 30 and December 1 the visit of the technical delegate of EUSA, Andreas Demetriou (Cyprus).
This visit aims to outline the technical details of the European Universities Football Championship with the delegate of football of European University Sports Association (EUSA), in order to ensure that this championship meets all the necessary requirements to receive the hundreds of participants from universities across Europe.
Andreas Demetriou was received by the OC and also by the heads of municipal companies Porto Lazer, MatosinhoSports and a representative of the City Council of Gaia.
During the morning, the following sports facilities were visited in Matosinhos and Porto: Custóias Futebol Clube, Aldeia Nova Football Club, Leça da Palmeira Sports Complex, INATEL, Ramalde Games Park, University Stadium of University of Porto and Faculty of Sports of University of Porto.
After a break for lunch, the afternoon began with the visit of the Residences Parada Leitão of P.Porto and Novais Barbosa of U.Porto as well as the university canteen of the Faculty of Letters of U.Porto.
During the afternoon there was still time to visit the sports facilities of the city of Gaia beginning with the Lavandeira Municipal Park and ending with the Candal Sports Complex.
The day culminated with the technical meeting at the Federação Académica do Porto (FAP) building.
Remember that EUSA attributed to FADU Portugal the organization of the European Universities Football Championship 2017, which will rely on the local organization of the U.Porto, P.Porto and FAP, and that will take place between 23 and 30 July in Porto.