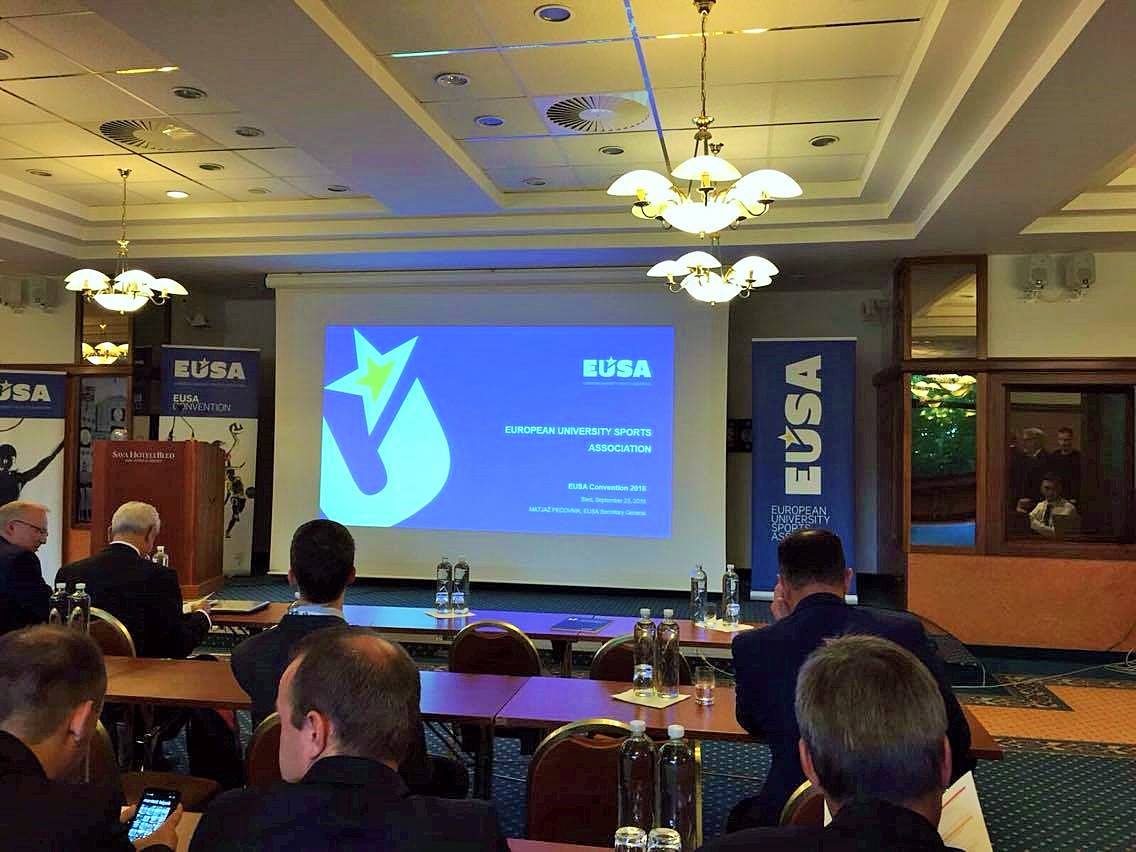 The 12nd European Universities Football Championships were at EUSA Convention 2016 that took place in end of September 2016 in Bled at Slovenia.
Daniel Vieira e Rodrigo Medeiros, members of the Organising Committee of EUSA Football 2017, presented the Progress Report of this championship that will be held in Porto from July 23 to July 30.
EUSA will organise another Convention this year in Coimbra between December 1 and 4, focusing on the organisation and organisers of the European Universities Games 2018, which will be held in July 2018 in Coimbra, Portugal.
Every year the European University Sports Association (EUSA) organises a Convention for the organisers of the sports events it governs. The aim is to offer support to the organisers, and together provide great events for the participants of the EUSA events.
The EUSA Convention in Bled was a chance to organise a seminar for the EUSA Technical Commission and Delegates, which were appointed for the new mandate after the European Universities Games in Zagreb and Rijeka.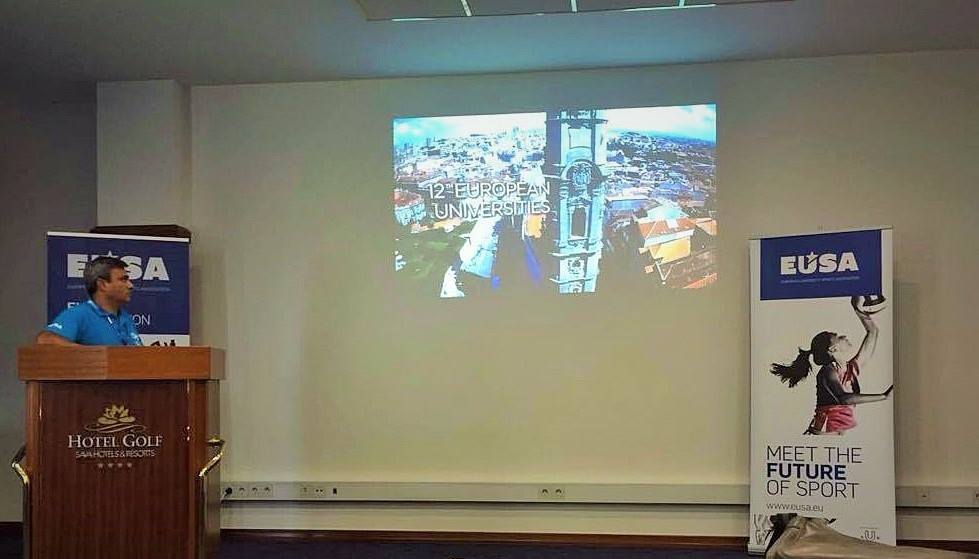 Registrations for the 19 European Universities Championships - in Badminton, Basketball, Basketball 3x3, Beach Volleyball, Bridge, Chess, Football, Futsal, Golf, Handball, Judo, Karate, Rowing, Rugby 7's, Sport Climbing, Table Tennis, Taekwondo, Tennis and Volleyball - starts in December 2016!